Time flies!! It's already December.... at least I have parts of my vacation planned and booked! I'm going on a cruise this Christmas but because it's last minute I feel as if the pricing is a bit of a rip off...plus the reviews were not so comforting. What are some cruise/cruise lines you've been on that gave you a memorable experience?
Anywayyy....below are some incredibly kind and awesome ladies and their giveaways!
LMX
is giving away a Clarisonic Plus for the Face and body! Giveaway ends November 30, so join now!
The second giveaway I want to mention is...
xLovelyMakeupx
's Lush Giveaway!
I love Lush! The smell is really intoxicating everytime I walk past the store in Eatons. Her giveaway also ends November 30, so don't miss out the opportunity.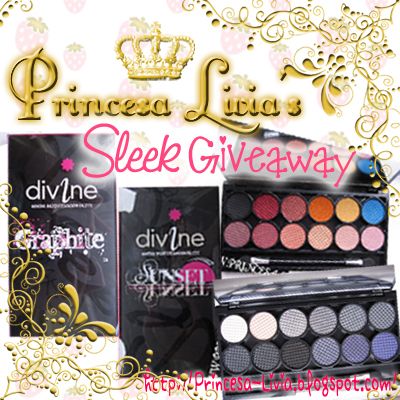 Princesa Livia
has a fantastic giveaway that ends December 7, 2009. Join her Sleek giveaway!
The last awesome giveway is from
xshakespear.and.stilettosx
:
xshakespeare and stilettosx's giveaway ends December 7, 2009. Follow her blog and enter the giveaway before you forget!
Have a wonderful Tuesday~
Disclaimer: Photos are from original blogsites linked within post